Mrs. Dr. Dave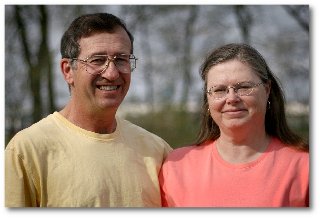 Hi there! I delight in being Mrs. Dr. Dave although my given name is Bonnie. There is no higher calling than to be the supportive wife of a man so that he can be all that the Lord wants him to be. I supported him in his careers and now I help Dr. Dave in his ministry. I am his best friend as he is mine. Together we make a good team and hope that what little we can do in this website would be an encouragement to some.
In addition to that noble goal, I am a home economist and a dressmaker by trade. I knit, crochet, sew, do needlework, enjoy cooking, love to read a great variety of books, delight in our children and grandchildren, garden, and work at quilting (on a professional and non professional level) although not in that particular order. Oh, yes, I do some woodworking too. We have to have something in which to organize all of our books!
Most of my articles on the site revolve around marriage and women's issues. I also enjoy history very much and will be adding some pieces along that line as well. We hope that whatever we do here may please the Lord and be helpful to those who take time to read our work.