What's the "bottom line" in the practice of Biblical Christianity?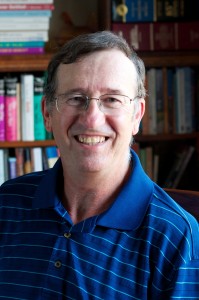 This site exists . . . (1) to challenge skeptics, and (2) to encourage Christians.
(1) If you are not born again . . . if you have no Biblical assurance of salvation . . . or if you don't even know what that means, but yet do believe that God is real . . . then please read the article, Your Biggest Problem & Your Greatest Need – a short tract, in the "EVANGELISM" section. And then try the essay, What's it all about? Finally, you might enjoy the tract, Can you name these famous Spiritual Leaders? by clicking on Tract – Famous Spiritual Leaders (You can find this tract among many others I have designed in my Tracts essay, also in the Evangelism section of this site.)
If you are an atheist, then start with the two short "tract" articles, What atheists and rocks have in common, and my Creation – Evolution Tract, then move on to the longer article, How do I know the Bible is true?, and then the Short Course in Creation / Evolution.
(2) For Christians . . . The practice of Biblical Christianity is not as complicated as some think.  Is it about big facilities, paid pastoral staff, worship teams, a bundle of "ministries," pulpit-pounding sermons, etc.?  No.  Biblical Christianity, in its day-to-day practice, is about two primary, overlapping missions:  EVANGELISM and DISCIPLESHIP.  The message of the Lord Jesus Christ to His apostles, between the resurrection and the ascension, was about telling lost people how to be saved ("Go ye into all the world and preach the Gospel to every creature . . .") and making disciples (". . . teaching them to observe all things whatsoever I have commanded you . . ."). 
Look at the earthly lives of the Lord Jesus and the apostle Paul.  Their activities were consumed with these two missions.  The Lord reached out to individual souls everywhere He went and invested His life in the twelve.  When Paul wasn't winning souls he was traveling to encourage the churches he had already started.
There is much confusion — even heresy — in American Christendom in both of these areas.  Biblically-based evangelism is rarely practiced and proper discipleship (which includes godly fellowship) is not found in the program of most churches.  As a way to start thinking about Biblical evangelism, consider the quotes below, defining repentance as it applies to salvation.  If your Gospel preaching is not aimed in this direction, then your church is likely filled with false converts / the religious lost – the hardest to reach demographic in America. As a way to start thinking about Biblical discipleship, consider whether you and the Christians around you are growing week by week in knowledge, faith, grace, and love. Do you really know your Bible? Do you really know and encourage the believers around you? Is your church life a vitally active or mostly a passive experience?
Is your church's weekly program designed for the believers to build up each other? Or are you mostly just "watching the show"? Is substantial time allocated to ask questions, discuss issues, encourage each other, and pray for the burdens of life right now? Or is it that just a small set of paid "clergy" are doing most of the work? Perhaps your church is more "Roman Catholic" than "Christian."
If you consider yourself to be a true, born again Christian . . . Please examine yourself in light of these principles.  If you merely invest your life in reaching out to the lost and encouraging the believers you find around you . . . then you will have merely followed the example of our Lord and His apostles.  Not a bad plan.
As I mentioned above, below are two practical, Biblically-based definitions of repentance as it applies to salvation. Consider them in light of how you share the Gospel with lost people, or, even more importantly, whether they describe the experience you had when you claim you became a Christian. Are you a real Christian or a self-deceived false convert? The stakes are infinite and personal for you.
Recognizing his guilt, there is a turning from sin.  There is a turning to God.  The actual word 'repentance' means a turning completely around:  a change of course; a change of mind . . . To think of repentance that does not cause the sinner to turn gladly from his sins is impossible.  . . . I know that we have a shallow religious movement in our times that will allow men to profess faith in Christ and at the same time continue to live in the world.  Such a shallow religious faith is not real.  These are mere professors and have no part with God in salvation.  – Harold Sightler, pastor
.
.
.
.
.
.
Repentance is a forsaking of sin.  Real repentance is putting your trust in Jesus Christ so you will not live like that anymore.  Repentance is permanent.  It is a lifelong and an eternity-long experience.  You will never love the Devil again once you repent.  You will never flirt with the Devil as the habit of your life again once you get saved. . . . Repentance is something a lot bigger than a lot of people think.  It is absolutely essential if you (want to) go to heaven.  – Lester Roloff, evangelist
– Dr. Dave (Don't be shy about emailing us via the addresses on the Contact Us page.)